How to update multiple records simultaneously in the specimen bulkloader
Go to Browse and Edit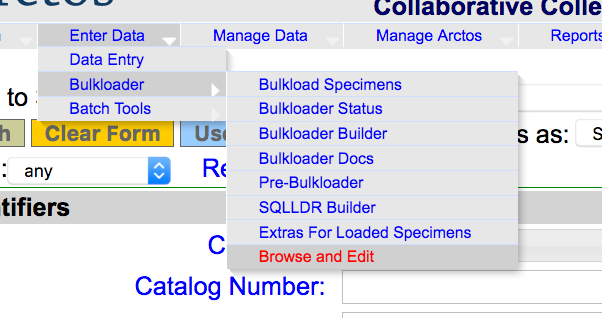 Select the recordset that contains the records of interest
Choose the SQL option.
Read this; it's important.
If you need additional filters, use the top pane.
After clicking "filter" and waiting for the reload, records are now filtered for MVZ:Mamm (from the initial selection) AND a particular user (copied from the data).
Use the bottom pane to update individual fields. This will update ALL records in the view below. You must choose a column and provide a value.
Doublecheck, triplecheck, click "update."
All records have been updated.